Hedi Slimane is one of my favorite designers. He is an icon. He made me realize being skinny never hurts anybody. Well, he is named "Slim"ane That's why I try to keep my body as it is because I have learned to dress it. If I grew muscles, I wouldn't fit into my clothes anymore (tragedy!) Plus, I now know what fits me and what doesn't. Yes, I don't have a healthy body but I try to eat healthy all the time. Back to Hedi... After his controversial return to designing, his first collection for Saint Laurent Womenswear wasn't all that remarkable, ehem. Well, it was his first womenswear offering so give the man a break.
Right now, let us just enjoy the wonders of Saint Laurent's Spring 2013 Menswear lookbook photographed by the man himself. Disclaimer: I am fascinated with the leather pieces in this collection. Expect to see leather, leather and more leather.
Loving this utilitarian leather jacket. Minimal and refined.
Another leather piece, this time, it's a dress shirt reimagined in leather.
Triple pleated leather bottoms, hmm. I do like the striped top and stacked bracelets.
Not very manly, but who cares!
This! Awesome sleeveless shirt with zip detail in the collar and you guess that right, leather shoulder patches (!?!). No idea what these leather thingies are called.
Oh hello! Red leather blazer! Hugs for you!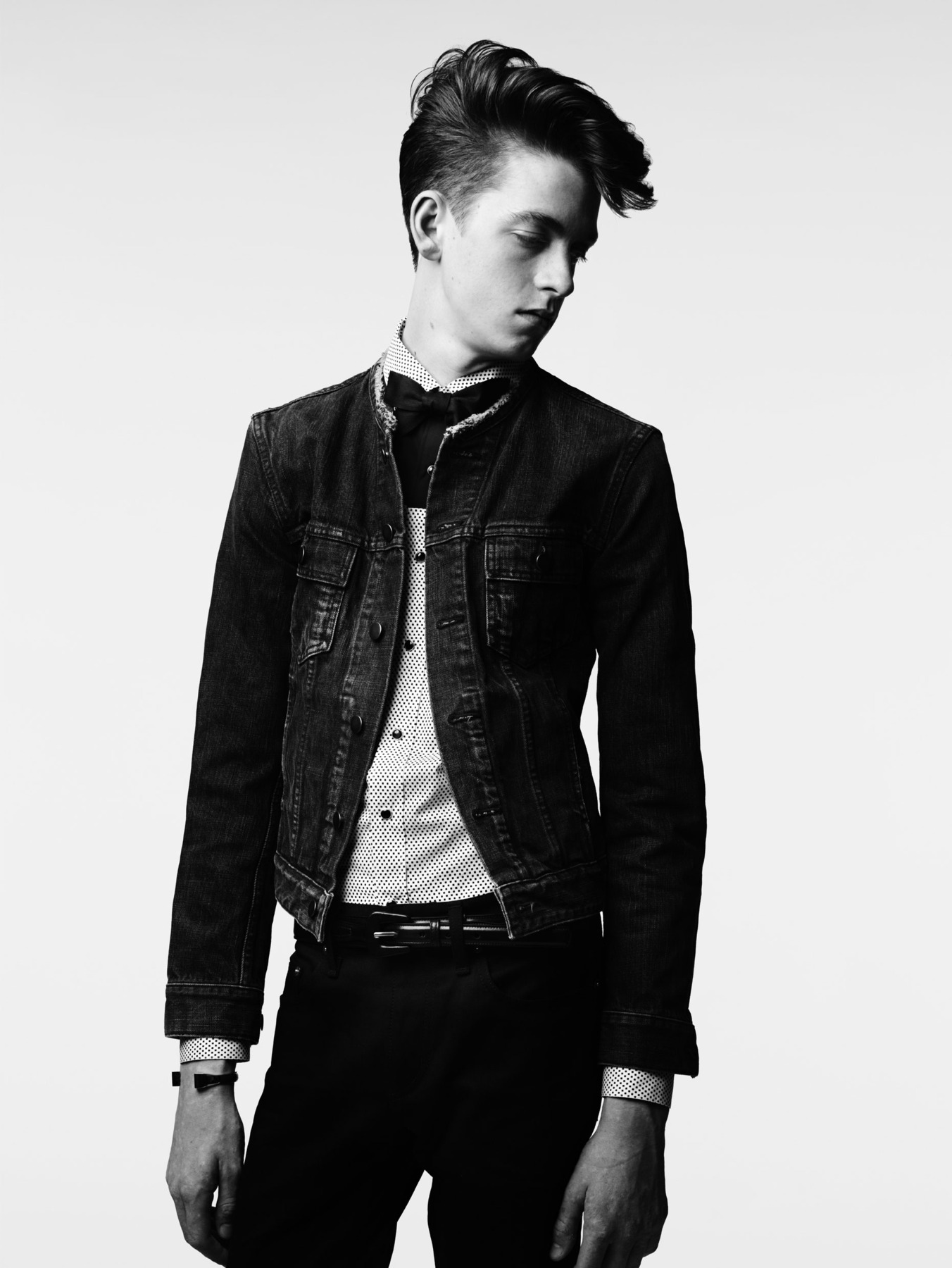 Finally, a non-leather piece that I really like!
Hmm, I think it's time to troll vintage/thrift shops for the perfect denim jacket.
Imma cut your collar off! DIY
And for accessories, I'm obviously amazed by the necktie thingy.
What is this amazingness, Hedi?!?
Lovely right? Welcome back Mr. Slimane.
See yah later!